Wanna live a dive experience?
Scuba Diving at south of Quintana Roo gives you the chance to meet new species of flora and fauna, giving you an enriching and fun experience.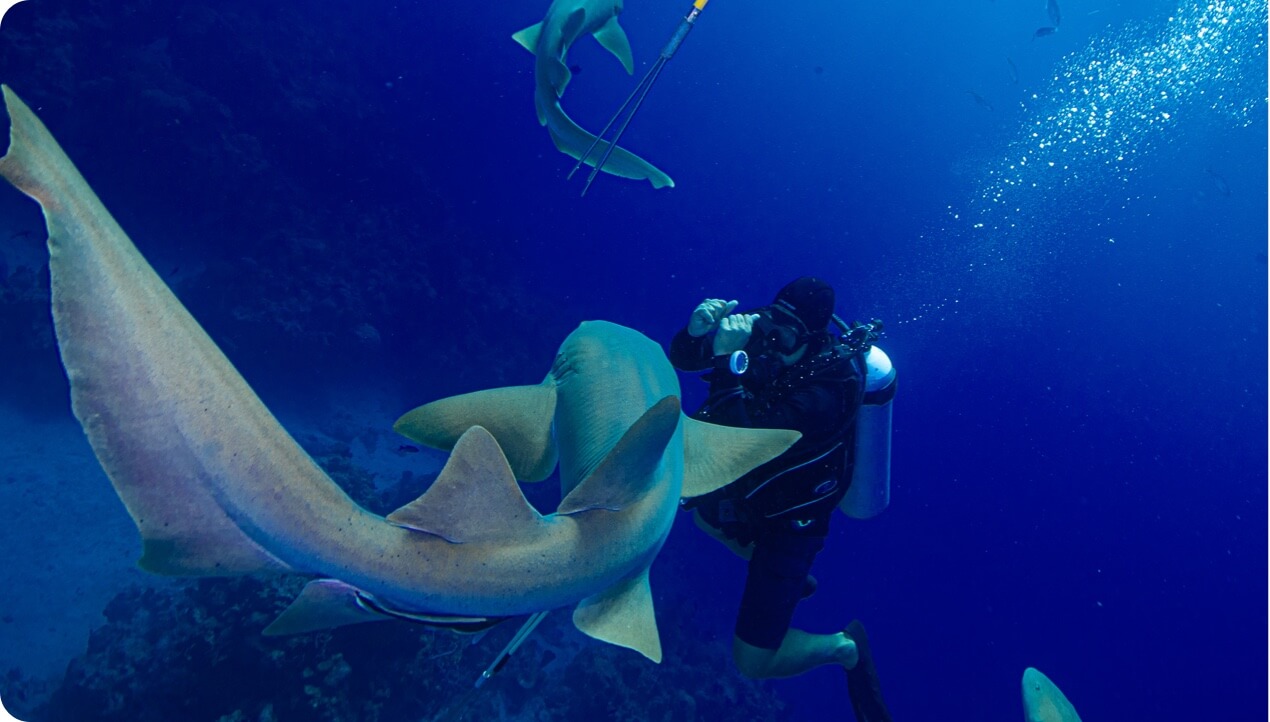 Scuba Diving in Chinchorro
From $190 USD
Not available for cruise passengers, full day trip 8 am to 5 pm
Dive safe with certifeld professionals
Diving will not only give you a unique experience, it will also give you benefits such as: Improve your health and motor skills, helps control stress, encourage teamwork, sensitize with the environment and expand lung capacity.
Other ways to discover the ocean
You will see many friendly species of fish that you will love.