Atrás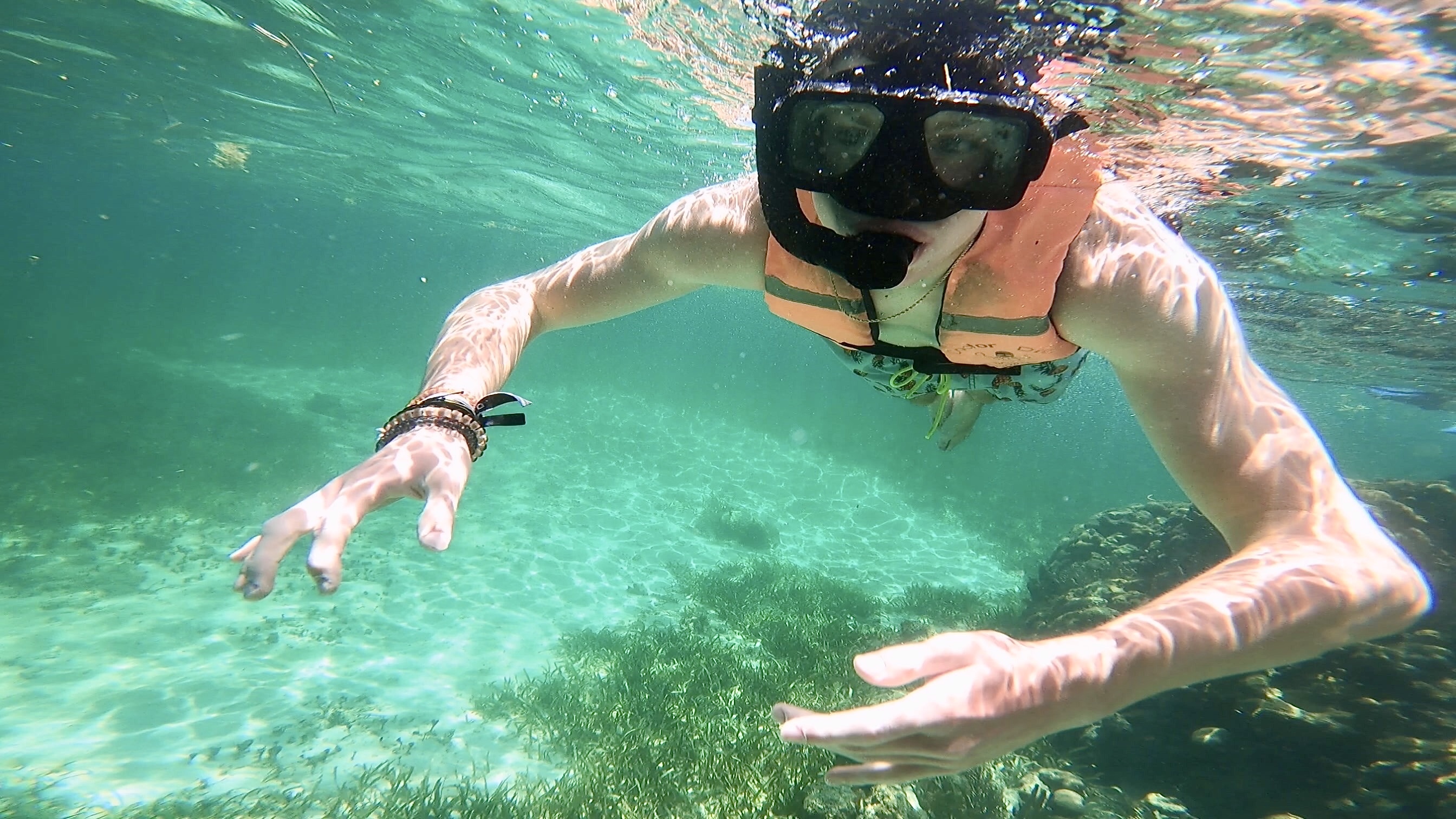 The 5 best activities to do while you are in Costa Maya, Mahahual
The best activities to do while you are in Costa Maya Mahahual
29 de Mar 2023
If you are visiting the Port of Costa Maya, in Mahahual, you definitely have to take the time to get to know all the corners that this paradisiacal port has for you, and above all discover the most outstanding activities that you can do once you step on land... Or rather, when you decide to visit the Reef in one of the 5 experiences that Doctor Dive® has prepared for you, we invite you to get to know us more to decide what the unforgettable adventure will be.
Doctor Dive® has a very simple philosophy: teach through a close guide and give beginners and experienced divers the opportunity to dive safely and professionally. If you are interested in asking about any of the activities that we will describe below, contact us now.
5 diving activities to do in Costa Maya, Mahahual

1.Diving in Chinchorro Bank
It is nothing more than the most important biosphere reserve in the region. Near the coast of Mahahual, about 30 km away, is this reef system that is unique in the world. It is the largest atoll of its kind in the country, with a land area of 64,000 hectares. Around the bank, the sea has a minimum depth of 15 to 40 meters, while in the interior lagoon the maximum depth reaches 9 meters, ideal for diving and exploring the marine fauna and flora.

If you are interested in this activity, contact us now.

2. Mesoamerican reef diving
The Mesoamerican reef is one of the most impressive natural wonders in the world, with marine fauna as diverse as more than 500 species of fish, manatees, sea turtles, whale sharks; Added to the mangroves, coastal lagoons, and corals, you can identify up to 66 species of stony corals. In short, it is an activity that will mark your life as a diver.
If you are interested in this activity, contact us now.

3. Costa Maya Night Diving
Have you ever imagined what marine life is like at night? What mysteries can you observe when everything darkens? How do the fish have their own way of lighting up the reef? You will be able to discover all this and more in one of the most impressive and safe experiences that Doctor Dive® has for you.


4. Expedition to Bacalar
Bacalar is one of the wonders that the Mexican Caribbean has to offer, it is also popularly known as the Lagoon of Seven Colors, due to its splendid landscape that reflects waters in 7 shades of blue and turquoise. It is located about 40 km north of Chetumal. With activities such as: kayaking, catamaran, swimming, snorkeling and stand up paddle.

If you are interested in this activity, contact us now.

5. Xahuayxol Reserve Expedition
It is a natural reserve, which is between Mahahual and Xcalak, with transparent and turquoise waters, shallow; It has reefs, corals, as well as diversity in marine fauna. It is the ideal place for camping, swimming, snorkeling and diving. About 150 meters away is the Xcalak Reef National Park.

If you are interested in this activity, contact us now.

Doctor Dive is your best option to make scuba dives and have a guarantee to enjoy this experience. We are not fans of the sea, we are experts in diving, we do it 12 months of the year, in a safe, professional and fun way.

Ask about all our packages and promotions.