Atrás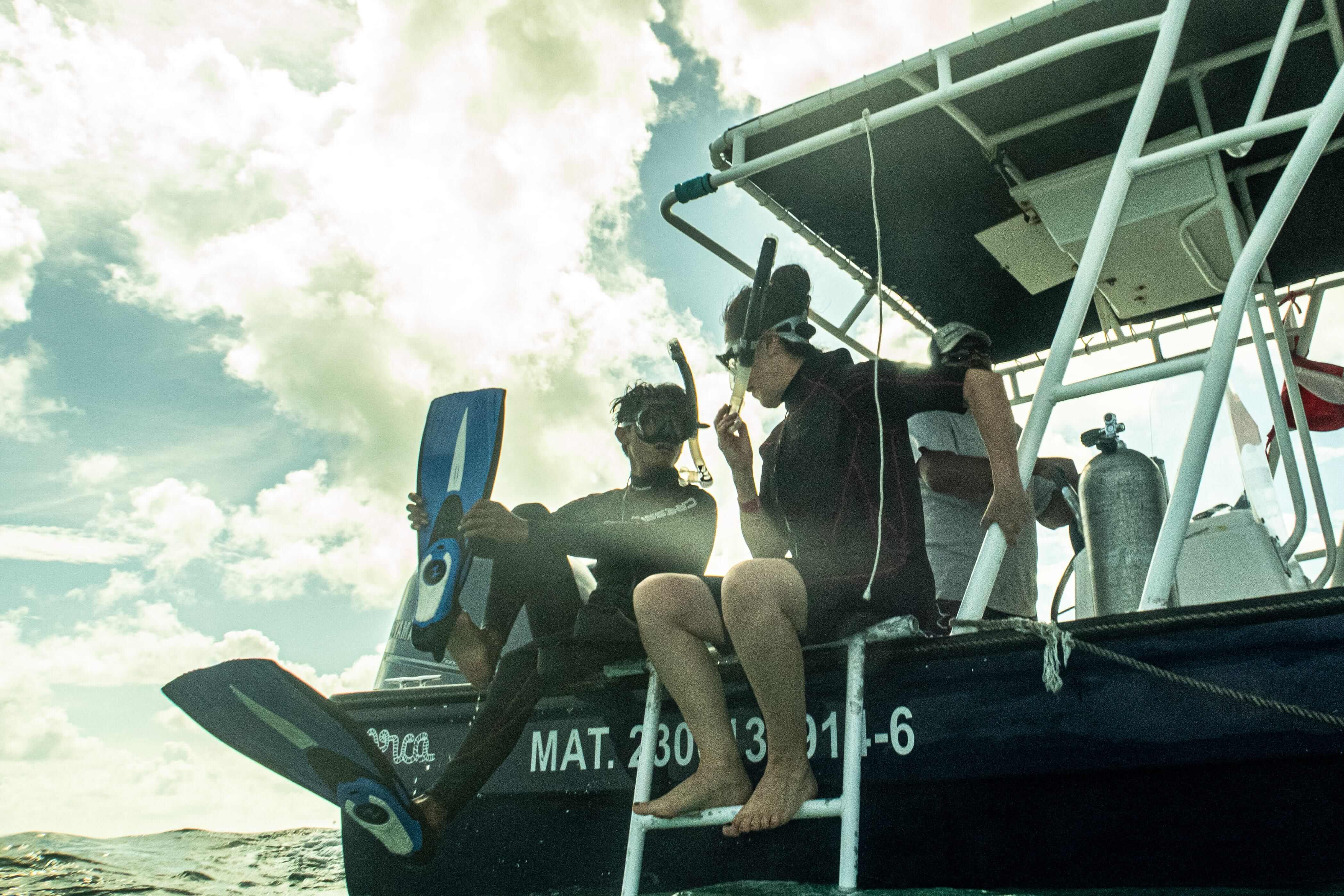 7 characteristics of a good dive guide
Get to know the characteristics of a good dive guide
14 de Oct 2022
For all those who love the ocean and new, unique and extreme experiences, diving is one of the best activities they can do. Nothing compares to the feeling in your stomach before diving into the depths of the sea to discover its mysteries. However, there is one factor that can be decisive regarding the quality of your experience: the instructor or dive guide. The dive guide is the person who will accompany you at all times while you dive and will be in charge of DOING EVERYTHING SO that you have a memorable and safe experience.
Like any risky sport and activity, diving requires certified and trained personnel who can teach you the proper ways and techniques so that you can enjoy your dive to the fullest. If you have a good instructor or guide, your experience will be unforgettable, if you get a mediocre guide, there will surely be a bad taste in your mouth at the end of the activity.
Doctor Dive is an expert in diving, with a very simple professional philosophy: to teach through a close guide and give beginners and more experienced divers the opportunity to dive safely and professionally. If you are interested in asking about our services, contact us now, while we tell you the 7 characteristics that you should find in a good diving guide:
Characteristics of a good dive guide:
1. He is farsighted and cautious
It has everything in place to ensure that you can enjoy a fun and satisfying diving experience, as well as being safe. That is why it anticipates the situations that they may face before, during and after entering the sea. This of course contemplates the necessary equipment for your activity.
2. He is attentive to your expectations
Whether you're diving for the first time, or a more experienced diver, there are always expectations about what you want to see and do while you're underwater, whether it's taking a photo or finding a specific marine animal. A good guide listens and will do their best to meet your expectations, whenever possible.
3. It is decisive
We are talking about the sea, a completely unpredictable scenario, from one moment to another the circumstances can change, and a bad decision can ruin the whole day. That is why a good dive guide is someone capable of solving problems, looking for alternatives and proposing them so that the group has fun and has a rewarding day.
4. He is knowledgeable about the environment.
It is essential that the dive guide knows the place where the dives will take place. Knowing the place perfectly allows him to show you the places where marine animals move, and the most spectacular views. That also knows how to keep the group safe even if the currents change or visibility is affected.
Professional diving in Banco Chinchorro and Mahahual
Doctor Dive's team and guides are divers who know the Banco Chinchorro area like the back of their hand, 365 days in the water, the twelve months of the year give us all the credentials we need to provide you with an unforgettable experience.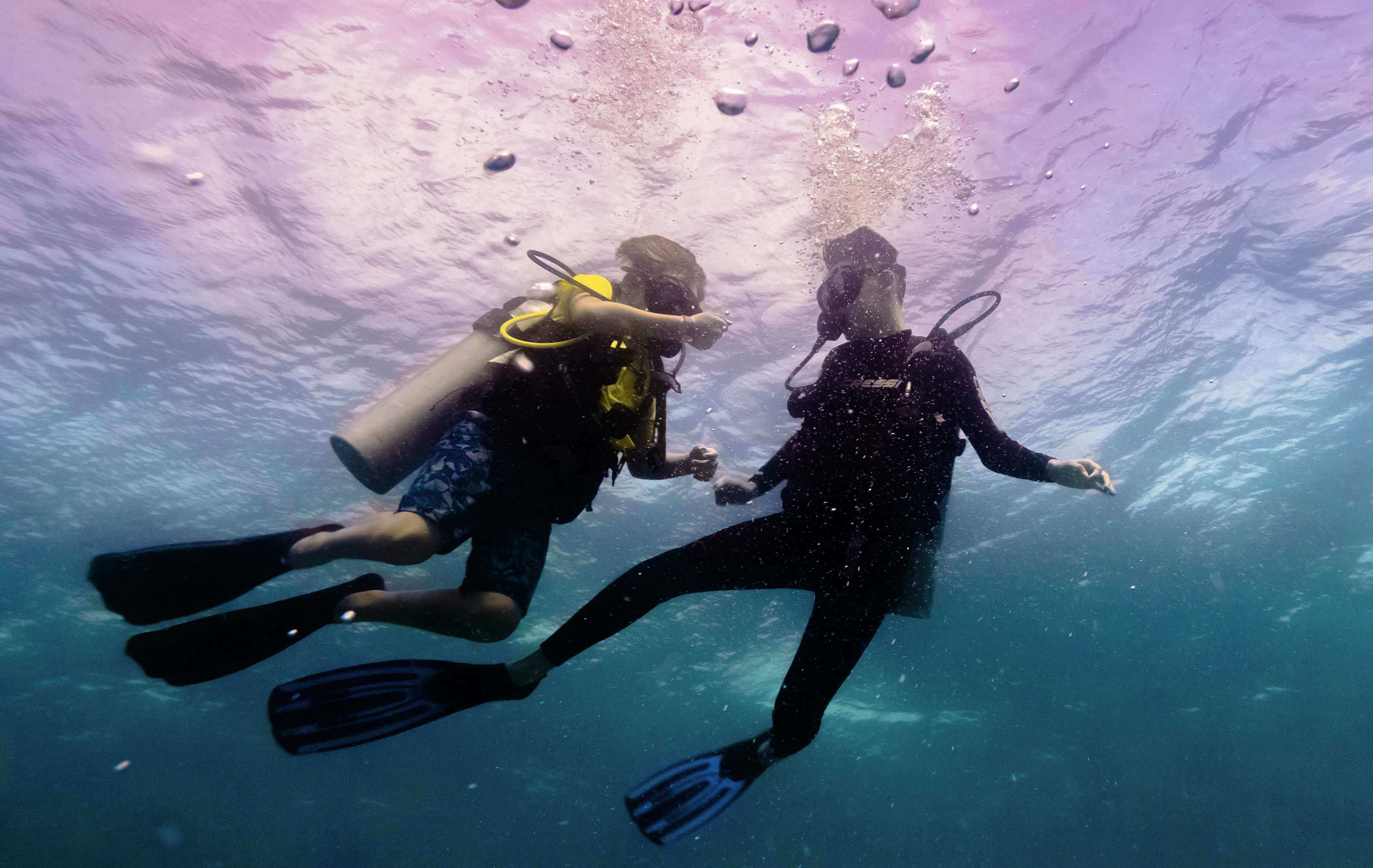 Doctor Dive
5. He is good at teaching
One of the best qualities of a divemaster must be his ability to teach and explain clearly and simply what you need to know before diving. With patience and sincere concern that you understand what is necessary to be able to dive with confidence and feel secure with your equipment.
6. It is eco-friendly
Master diver who respects himself raises the flag of care and protection of marine flora and fauna. The dive guide is the main person responsible for ensuring that all those who dive respect what they will find under the water in the most careful way. You must not touch anything, marine life fulfills a function in the natural environment and should not be altered by humans.
7. He is passionate about what he does
If something characterizes us at Doctor Dive, it is the passion with which we go out to sea every day, not only to dive, but to give you the opportunity to dive for the first time, or if you are an expert, have a satisfactory diving experience in the Mexican Caribbean. We love what we do, and do it excellent.
Doctor Dive is your best option to do scuba dives and have a guarantee of enjoying this experience. We are not fans of the sea, we are experts in diving, we do it 12 months a year, in a safe, professional and fun way.
Ask about all our packages and promotions.